This is how I fight my battles
February 5, 2020
The sound of the messenger's news was enough to spark terror in the hearts of even the strongest soldiers. As the man approached with fear in his eyes, the king could sense at once that something was very wrong. A huge army was advancing toward the capital city and was already within the country. The king was terrified, but instead of hiding in his palace or gathering his troops he did something very different.
He proclaimed a fast for the entire country and gathered all of his subjects together to seek help from God. Standing up before the people at the temple, he prayed:
"LORD, the God of our ancestors, are you not the God who is in heaven? You rule over all the kingdoms of the nations. Power and might are in your hand, and no one can withstand you.  Our God, did you not drive out the inhabitants of this land before your people Israel and give it forever to the descendants of Abraham your friend?  They have lived in it and have built in it a sanctuary for your Name, saying,  'If calamity comes upon us, whether the sword of judgment, or plague or famine, we will stand in your presence before this temple that bears your Name and will cry out to you in our distress, and you will hear us and save us.'

 "But now here are men from Ammon, Moab and Mount Seir, whose territory you would not allow Israel to invade when they came from Egypt; so they turned away from them and did not destroy them.  See how they are repaying us by coming to drive us out of the possession you gave us as an inheritance. Our God, will you not judge them? For we have no power to face this vast army that is attacking us. We do not know what to do, but our eyes are on you."

2 Chronicles 20:6-12
Every man, woman, and child from the country stood there in fear, begging God for his protection. They knew that they were completely powerless against the armies of their enemies. They had nowhere else to turn, no allies, no friends, no human help, and as they stood there in prayer, the spirit of the LORD came upon the prophet and he spoke:
"Listen, King Jehoshaphat and all who live in Judah and Jerusalem! This is what the LORD says to you: 'Do not be afraid or discouraged because of this vast army. For the battle is not yours, but God's.  Tomorrow march down against them. They will be climbing up by the Pass of Ziz, and you will find them at the end of the gorge in the Desert of Jeruel. You will not have to fight this battle. Take up your positions; stand firm and see the deliverance the Lord will give you, Judah and Jerusalem. Do not be afraid; do not be discouraged. Go out to face them tomorrow, and the Lord will be with you.'"

2 Chronicles 20:15-17
The king and the people, in awe of the message God had given them, all fell on their faces and worshipped. The next morning they would gather together and march against their enemies as God had commanded, but they would not fight. How? They did not know, but God had said that they would not have to fight, He would deliver them.
Early in the morning they left for the Desert of Tekoa. As they set out, Jehoshaphat stood and said, "Listen to me, Judah and people of Jerusalem! Have faith in the LORD your God and you will be upheld; have faith in his prophets and you will be successful."  After consulting the people, Jehoshaphat appointed men to sing to the LORD and to praise him for the splendor of his holiness as they went out at the head of the army, saying:
"Give thanks to the LORD,
for his love endures forever."

2 Chronicles 20:20-21
Yes, the king put singers on the frontlines of the army! Not his soldiers, not his very strongest warriors, not those with the best weapons, but singers! Here they were heading out into a battle that could end up being the annihilation of their entire country and they put the singers in front of the army! I can only imagine the fear those men must have felt knowing that any moment could be their last. But still they went, singing and praising God. And what did God do?
As they began to sing and praise, the LORD set ambushes against the men of Ammon and Moab and Mount Seir who were invading Judah, and they were defeated.

2 Chronicles 20:22
Yes, God fought for them! They did not have to fight, the battle was won without fighting, without loss of life, without pain. The battle was won with praise.
Then, led by Jehoshaphat, all the men of Judah and Jerusalem returned joyfully to Jerusalem, for the Lord had given them cause to rejoice over their enemies.  They entered Jerusalem and went to the temple of the Lord with harps and lyres and trumpets.

 The fear of God came on all the surrounding kingdoms when they heard how the Lord had fought against the enemies of Israel.  And the kingdom of Jehoshaphat was at peace, for his God had given him rest on every side.

2 Chronicles 20:27-30
We are all in a battle everyday. Our battle may not be against an actual physical army of enemy soldiers, but it is a battle nonetheless. Whatever it is that we are fighting, God has given us the same weapon that He gave King Jehoshaphat. He has given us the weapon of praise. He has given up the weapon of worship. We may not know what to do, we may be at the end of our rope with nowhere to turn, but He is fighting for us, and He is always victorious! No matter what you are fighting against, praise is the most powerful weapon!
I really believe God has given us all an anthem in this song. It's crazy how two simple lines can be SO incredibly powerful, but I think that it's because we were created to fight our battles with worship!
You May Also Like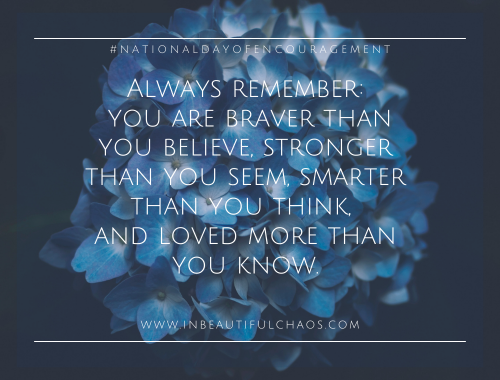 September 12, 2021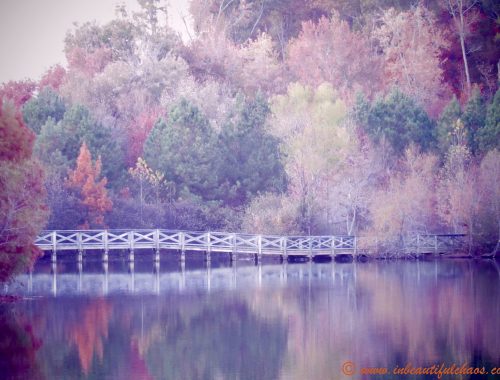 November 14, 2019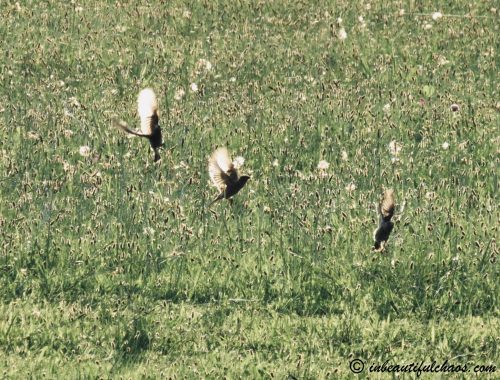 April 25, 2019