Misfit Heroes: A Purpose in the Pain
November 4, 2019
If you have missed any "Misfit Heroes" posts, you can find them here.
I had wanted to write an eloquent, well-written biographical portrait of Charles Spurgeon. 
After all, he kind of deserves it!
The 19th century pastor has been called the "Prince of Preachers" and for good reason. His preaching drew immeasurable crowds in his own day, and his writings and sermons continue to encourage people today. 
Yes, I had wanted to write something polished and professional sounding, but it just didn't happen.
Instead, as I researched the life of Charles Spurgeon in preparation for writing this post, I found myself believing more than ever that making a difference isn't about being perfect. His own life was so far from it, it seems crazy to even use the word.
Charles Haddon Spurgeon was born to John and Eliza Spurgeon in Essex, England in June of 1834.  He was raised as a nominal Anglican, and only truly received the salvation message at the age of 15. It was only a few months later that he moved to Cambridge and became a Sunday school teacher. It was that winter that he preached his first sermon. His preaching and ability were immediately considered to be far above average, especially for one so young. He was soon given a job as the pastor of a small Baptist church in Cambridgeshire.
Just three years later, at the age of 19, Charles Spurgeon became the pastor of the famed New Park Street Chapel in London. Within months, his preaching became very well known, and the next year he had the first of his sermons published. Almost as soon as he became famous; however, he also came under fire from critics. His plain-spoken, Bible-based preaching offended many and the criticism of the media remained a shadow over the entire rest of his life. 
The congregation of the New Park Street Chapel soon outgrew their building and relocated to Exeter Hall, and then the Surrey Gardens Music Hall. Frequently preaching to crowds upwards of 10,000, Spurgeon, who was only 22, was the most popular preacher of the time. He married his wife Susannah in 1856 and they had twin sons later that year. It was at the end of that year that Spurgeon's life was traumatically changed after an incident that occurred during his first sermon at Surrey Gardens. During the sermon, someone in the crowd shouted "Fire" and a panicked stampede ensued, leaving several dead. Spurgeon was emotionally traumatized by the event and never fully recovered. 
His work went on; however, as he founded A Pastors' College in 1857, a school that was later renamed Spurgeon's College. Later that year, he also preached to his largest crowd ever: 23, 654 people, at the Crystal Palace in London. In 1861, his congregation moved permanently to the newly-built Metropolitan Tabernacle, a massive building seating 5,000 and with standing room for another 1,000. Spurgeon preached there several times a week for the next 31 years. 
It's no doubt that his achievements are not those of any ordinary man, but while Spurgeon knew the glory of the mountaintop, he also knew the darkness of the valley. He suffered from the ailments of gout, rheumatism, and Bright's disease. These became progressively worse so that his time was increasingly spent out of his pulpit, the place he felt called to be. He endured the ridicule of the media, the church, and his contemporaries for the entirety of his career. He also suffered from severe depression from the age of 24. Whether his depression was a result of his other sufferings or contributed to them, no one will ever know, but what we do know is that it drastically affected his life and his ministry.
While he never desired suffering, Spurgeon knew that God had His reasons and would only send pain when He had a purpose for it. He felt ashamed of himself for falling into depression, but knew that faith in God was a powerful remedy. He also had one of the best perspectives on suffering and struggles that anyone could ever have. In his book, An All Round Ministry he wrote:
One Sabbath morning, I preached from the text, 'My God, My God, why has Thou forsaken Me?' and though I did not say so, yet I preached my own experience. I heard my own chains clank while I tried to preach to my fellow-prisoners in the dark; but I could not tell why I was brought into such an awful horror of darkness, for which I condemned myself. On the following Monday evening, a man came to see me who bore all the marks of despair upon his countenance. His hair seemed to stand up right, and his eyes were ready to start from their sockets. He said to me, after a little parleying, 'I never before, in my life, heard any man speak who seemed to know my heart. Mine is a terrible case; but on Sunday morning you painted me to the life, and preached as if you had been inside my soul.' By God's grace I saved that man from suicide, and led him into gospel light and liberty; but I know I could not have done it if I had not myself been confined in the dungeon in which he lay. I tell you the story, brethren, because you sometimes may not understand your own experience, and the perfect people may condemn you for having it; but what know they of God's servants? You and I have to suffer much for the sake of the people of our charge … You may be in Egyptian darkness, and you may wonder why such a horror chills your marrow; but you may be altogether in the pursuit of your calling, and be led of the Spirit to a position of sympathy with desponding minds.
Charles Spurgeon preached at the Metropolitan Tabernacle for the rest of his life, until he died at the age of 53 while convalescing in France. His life and ministry continue to be an inspiration and a source of aspiration for countless believers the world over.
Why is it that so many people would admire a man with so many struggles? I think it's because of those struggles. I think it's because we can all relate. I think it's because no matter how hard we try in this 'Facebook world' to appear picture-perfect, we all know that we're human. We all know that we're broken, and all we really want is the reassurance that we're not alone. The reassurance that we still have a purpose, brokenness and all.
This song has always been one of my favorites. The line in the second verse: "Are You not the closest/when it's hardest to stand/I know that You will finish/what You began…" has always seemed profoundly true to me. It is yet another reminder that God wants to use us, even when we're struggling!
You May Also Like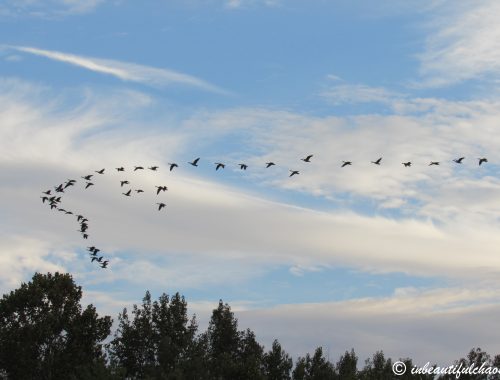 February 6, 2019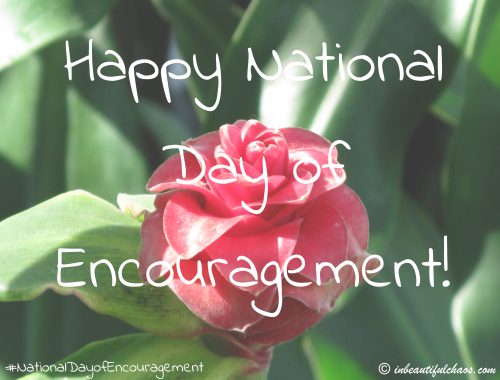 September 12, 2020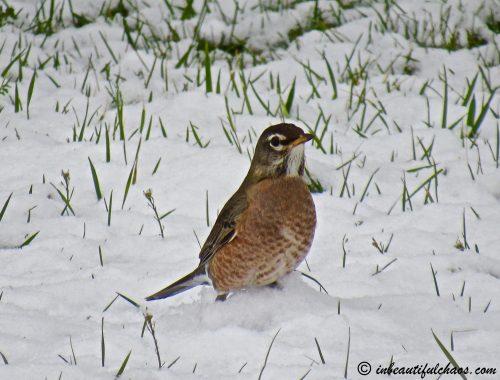 January 23, 2019